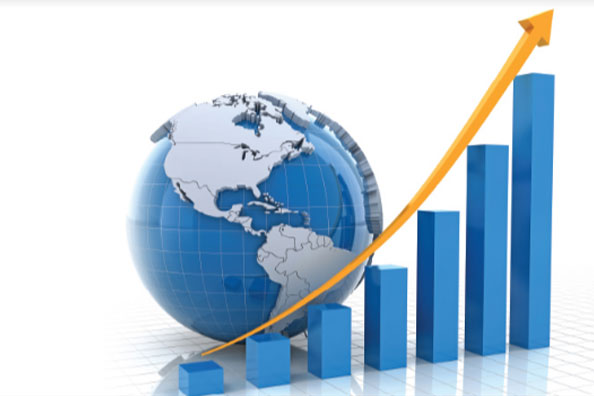 Three people began an inspirational journey in the year 2000, with the intent of providing a wide spectrum of services in the field of Supplychain Management. A clear and sharp vision while starting the venture with complete knowledge that success in this field would come with tenacious and persistent effort of several years to build trust and the stage was all set with passion.
The confidence behind this was practical experience in the industry and the ability to provide immediate solutions to the bottlenecks faced.
Having a vast experience in this field and working with multinational companies for many years, we initiated a journey with following principles to accomplish many milestones in the years ahead
Aggressive and Smart Working approach
A team that works for each other
Always putting the customer first, listening to their requirements and acting on it.
Stepping out of comfort zone and taking chances
विद्याददातिविनयंविनयाद्यातिपात्रताम्।
पात्रत्वाद्धनमाप्नोतिधनाद्धर्मंततःसुखम्
"true/complete) knowledge gives discipline, from discipline comes worthiness, from worthiness one gets wealth, from wealth (one does) good deeds, from that (comes) joy"
SPECTRUM started its operations with humble beginnings. With a small office with minimum infrastructure, the team always had a strong passion to expand and scale up to a large sized company where large number of people could work. Now, we have our own offices with highly equipped infrastructure and IT Solutions in NEW DELHI as HEAD OFFICE and branch offices at MUMBAI & KANPUR. We have a team of over a 100 people.In our initial phase, we started with esteemed clients like M/s SHREENATHJI ENTERPRISES and rendered services to HNW companies like M/s RELIANCE COMMUNICATIONS LTD., RELIANCE INFRASTRUCTURE LTD.,M/s BENETTON INDIA PVT LTD.& GODREJ etc. with whom we have been associated for over 2 decades. Within a span of few years, we developed highly efficient network, business processes, dedicated and professional staff enabling us to become a leading and trusted logistics solutions company.
"SPECTRUM SUPPLYCHAIN SOLUTIONS PVT LTD, established in the year 2000, registered under the Indian Companies Act has a global presence through its well established agents' network and overseas counterparts positioned all around the world, and is one of the leading Non-Vessel Operating Common Carriers [NVOCC], International Freight Forwarders, Multi-modal Transport Operators, Custom Consultants, project handling specialists offering world class facilities in Sea and Air Freight Services and are Complete Logistics Providers Head Quartered at DELHI with branches at Mumbai & Kanpur and having associated offices in Bengaluru, Chennai, Kolkata and Vishakhapatnam.
We offer Customs clearing and brokerage services through "SEVENSEAS SUPPLYCHAIN SOLUTIONS PVT LTD" which ranks among Top 10 Custom House Agents in Delhi offering a complete portfolio of Brokerage Services for both import & Export Custom Clearance to our Clients.